Starting a Franchise - High Investment Franchises and Master Franchise Opportunities Explained
If you are a highly ambitious entrepreneur who is keen to build up your investment portfolio, then franchising could provide the very solution you are looking for. The profits that you can generate from high investment franchises will quite often be significant and with the right planning, it can end up being very lucrative in the long-term.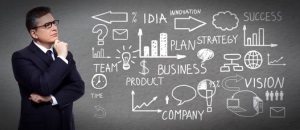 The key to it all is in doing your research into the different kinds of investment opportunities that are open to you. Whether you are interested in setting up master franchises - or you are aiming to run a major retail store as part of an investment franchise, there are a wide range of sectors that you can work in.
But firstly, what are high investment franchises and master franchises and how can they benefit you?
Initially, a high investment franchise can simply be described as having a higher cost than the majority of other franchises on the market place. Such franchises are often retail and premises-based, as the increased investment reflects the cost of fitting, equipping and stocking a premises, along with the cost of renting larger unit spaces. Marketing and staffing costs will also be considerable, in order that the business model be run according to the proven business system that the franchise would have.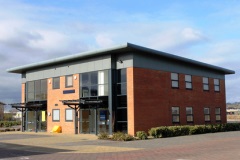 With the investment in staff, premises, stock and equipment, it would be expected that the sales cycle begins quickly and that the business would soon be running according to monthly targets, and profits taken, albeit it may take months or years to recover all the initial investment that has been made.
Investment Franchises
Given the amount of money involved in setting up some such businesses can exceed £100,000 per unit, this gives rise to the term 'Investment Franchises'. These opportunities are rare in the industry, as they go 'against the grain' of the typical franchise structure. Commonly, a franchisor wants the franchisee to be 'hands-on' in the business, as manager of a business that is also the owner in theory would have that extra bit of passion, commitment, enthusiasm and will to succeed compared with a salaried-appointed manager.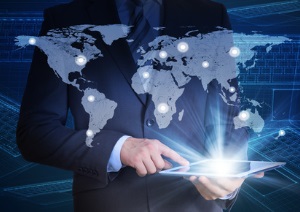 An 'Investment Franchise' goes against this therefore by seeking investors who have the financial capability to fund starting up several units of a brand within a local territory. Examples here are coffee and fast food outlets, where there may be several units within close proximity, where the footfall can justify the supply. In these examples, the franchisor may be seeking the 'tip of the pyramid' of franchise investors, those who can perhaps invest £500,000 to £1,000,000 in order to set up multiple units.
In these cases, the franchisee is not likely to be 'hands-on' in each business, but will appoint a manager. Though the franchisee will naturally be wanting to keep a close eye on the performance of their outlets to ensure that the quality of service expected is being delivered, and that the financial return is in line with business plans.
Master Franchises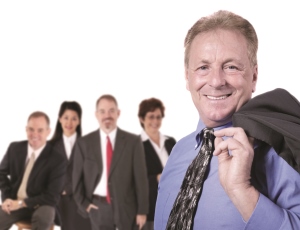 Another model of 'high investment franchise opportunities' can be seen in Master Franchises. Like Investment franchises, an 'extra layer' is being added to the traditional 'franchisor:franchisee' relationship, though in this case, it is usually for the purpose of speeding international growth, and establishing a brand in a location where the franchise has no experience or infrastructure.
For example, a successful UK franchise may be keen to develop into other countries, Australia for example, but the logistics of running Australian franchise recruitment from the UK does not make this a logical structure. The business could open an Australian office, and recruit staff for recruiting, training and supporting franchisees. Without any brand experience or local knowledge, this could be an expensive mistake, and would take years before being profitable. With such a high risk, often only already highly established and highly profitable brands would take this course. A much lower risk, is to appoint a 'Master Franchisee'.
Finding a partner, in Australia, for the above example, who can see the opportunity, and can, for a price, purchase the rights to operate the business in an agreed location (often a country, though open to negotiation) can minimise the risk, while providing a cash injection, ongoing income stream, and brand expansion, with the responsibility for the Australian operation falling on the shoulders of the investor, the 'Master' Franchisee. They will set up the business, and recruit, train and support the franchisees they recruit, in their given territory
The opportunity for the master franchise is that they get to operate the brand, under a formal agreement, and though they will pay a management fee back to the franchisor as with a typical franchise relationship, the majority of profits are theirs, and so they can capitalise on a proven business system for themselves. It's a 'win-win' opportunity all round.
Benefits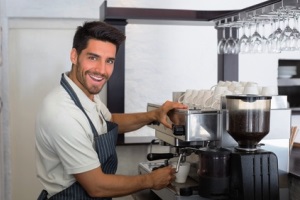 One of the biggest benefits of investing in high investment franchises is the massive financial gain that can be taken. More money goes in, and, potentially, more money comes out.
As well as being an excellent source of income, any viable profitable business is also saleable, and so the option is always there to step out, and cash out, of the business.
Support
Unlike many other types of investment, high investment franchises also come with a lot of support. The upfront fees that you pay for the franchises goes partly towards the resources, marketing help and support networks that are required in order that you are able to run the business exactly as per the existing proven business model. The franchisor still has obligations to train and support you in running your business under their umbrella. It a far easier option than setting up your own businesses from scratch or investing in unknown assets that do not come with the same assistance.
Brand Power
Whether you take on an investment franchise or master franchise, you are also able to utilise the power of a known brand that has already been tried and tested. If the research has been done thoroughly, your business should replicate results seen elsewhere, and you are at a distinct advantage over any stand-alone business.
People like brands, and will go out of their way to purchase a recognised brand over an unknown alternative - just think of sales of trainers! There is always a buzz when an established brand seen elsewhere in the world lands on the UK shores.
Challenges
Up-front Costs
Of course, these types of investment opportunities are not without their challenges. The biggest one is the upfront cost. For some, the cost of investing in a retail outlet or chain of stores may simply be out of reach. Finance is available, and banks can be very supportive of well-planned investment projects, though this of cource increase both the risk, and the cost to you.
However, it is worth remembering that the potential profits gained from such ventures are also very high, and therefore, with dedication, time and effort, the high cost can eventually be superseded by the large profits that it will generate.
Manage Risk through Research
The other major challenge is that these types of investments can come with a certain amount of risk and market volatility. This is where good research comes in. As a starting point, look at the guides and checklists available on this website, such as 'Your suitability to Franchising' or 'How to Research Franchise Opportunities'. Firstly, it is essential to look at the demand for your chosen products and services your area. Often, the support network that comes as part of the package, can give you access to the information you need to begin your research and make your business a success.
With any new franchise opportunity you consider, you have to weigh up the offering against the skills and talents that you have and the availability of suitable premises and potential customers in your locality. You may find that you have to re-evaluate your approach or select a different industry.
However, whatever the challenges, the great thing about franchising is that you are not alone. You get access to a vast network of similar professionals, experts and resources that will be able to help you make decisions that will minimise the risk.
Therefore, if you are looking for new and exciting business opportunities, then it is well worth looking into high investment franchises.
Management franchises you might be interested in..