The World of Premises- Based Retail Franchises
There are a wide range of franchises available in the retail sector, and not just on the high street. Today we look at the retail franchises that are premises based and that offer you an exciting business opportunity and that can offer you a successful retail business:
Experience Needed: None
Personal Investment: £45,000
Total Start-up Cost: £120,000
The Signs Express Franchise is a Sign and Graphics Business. If you are looking for a business opportunity with regular repeat business, high value orders, a stable marketplace and established brand then a Signs Express Franchise could be the right franchise for you.
This is a challenging career opportunity as this is a management franchise. A number of Signs Express franchise owners have invoiced over £5m since inception, with well-established franchisees turning over £1m a year.
Over the years Signs Express have found many of their franchise owners expanding their business and some opting to buy their own premises as part of long term financial planning. This is an excellent time to join their franchise.
Experience Needed: None
Personal Investment: £45,000
Total Start-up Cost: £20,000
Marston's are the only Pub Retailer and Brewer Franchise that hold a full membership status with the British Franchise Association. They are the UK's leading independent pub retailer and brewer.
They have an average annual turnover of £680 million and their estate is valued at over £2 billion. They have over 1,700 pubs, of which over 60 are currently franchised.
Marston's are offering a unique proposition which means that not only do the franchisees have the opportunity to run a successful and profitable business; they can also build a fun and fulfilling lifestyle.
All of the pubs are located in the heart of thriving communities, each with its own individuality and charm. Marston's will work closely with you to get your business of the ground and once you are confident they will gradually step back giving you more independence.
Experience Needed: None
Personal Investment: £30,000 (approx)
Total Start-up Cost: £75,000 (approx)
Dream Doors has over 50 showrooms across the country and is one of the most successful and the largest kitchen facelift retailer in the UK.
A franchise owner can achieve more than £600,000 in yearly turnover using the Dream Doors proven business model together with commitment and determination.
This is a management franchise with a brand which has been built on ethical trading, integrity and award-winning support. With 80% of its customers in their 60s or older, Dream Doors has a core customer base that is growing, that is less affected by economic uncertainty and has disposable income to spend. Last year, the Dream Doors franchise network achieved a 25 percent increase in sales. This is an excellent franchise opportunity.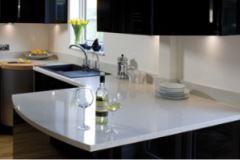 Experience Needed: None
Personal Investment: £30,000 (approx)

Total Start-up Cost: £75,000 (approx)
Granite Transformations is a Kitchen Workshop Specialist Business. For too long, granite, quartz and glass worktops have been affordable by the fortunate few.
Now Granite Transformations brings these and other luxury fittings within everyone's reach. Franchise owners operate a combined retail and workshop business, whereby they convert sales in their own exclusive territories, measure and fabricate key fittings like worktops, then carry out the home installations themselves, usually in just one day.
You don't need previous practical or market experience though, because Granite Transformations will provide all the necessary technical, sales and operational training and support you'll need, from day one!
Retail franchises you might be interested in..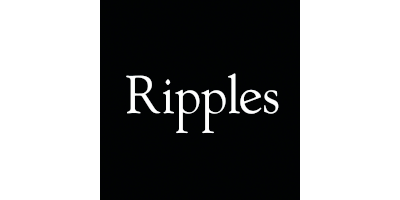 Ripples
Ripples franchisees operate their own beautifully appointed showrooms in the luxury retail market.