Retail Franchise: Exhibitions and Business Shows
National Business Exhibitions, Regional Franchise Shows and UK Business Events showcasing Premises-based Franchises and High Investment Opportunities
National Franchise Exhibitions and Business Start-up Shows provide an excellent opportunity to meet the leading International and UK Retail Franchises and Premises-based business opportunities. These represent the high investment franchises and such investment opportunities are looking for the right people with sufficient capital to invest in such franchises that are amongst the most recognised brands in the franchise industry.

14th-15th November 2018
Excel, London
The Business Startup Show is a free exhibition for anyone thinking about launching or growing a business. Running as part of The Business Show, the exhibition provides any ambitious entrepreneur with all the knowledge they need to start a successful and profitable company.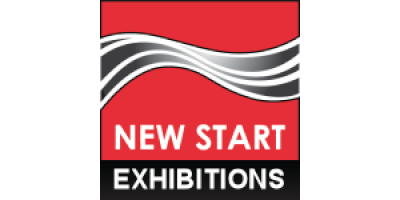 21st-22nd November 2018
SEC Glasgow
Accounting Live is part of one of the UK's largest shows and will become an integral event for every accountancy and finance professional to attend. Get hands-on advice, CPD training and meet over 100 of the leading industry suppliers who will showcase their latest solutions!

1st-2nd February 2019
Olympia, London
Visit The British & International Franchise Exhibition 2019 at Olympia, London 1st and 2nd February 2019 and explore franchising! Explore British & International Franchise Opportunities and gather lots of franchising information from UK banks, legal firms, advisory companies and other organisations that can help you start and run your own franchise business.

15th-16th February 2019
The NEC, Birmingham
The National Franchise Exhibition is the premier UK franchise exhibition, held annually at the NEC, Birmingham. Meet over 150 franchisors offering UK franchise opportunities, and other supporting franchise services, for all the franchise information you need. If you are looking to find out more about franchising in general, or a particular franchise concept, or to learn more about franchising an existing business, then visit The National Franchise Exhibition.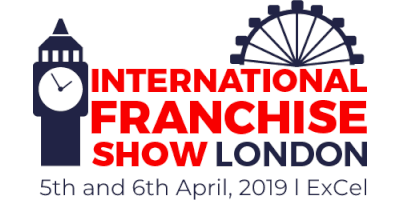 5th-6th April 2019
ExCel, London
The International Franchise Show 2019 is coming! On 5th and 6th April 2019, explore starting your own business through franchising and see hundreds of exhibitors showcasing leading UK and International franchise opportunities at The Internation Franchise Show, ExCel, London.
Forthcoming

Exhibitions
November 2018
Mon
Tue
Wed
Thu
Fri
Sat
Sun
1
2
3
4
5
6
7
8
9
10
11
12
13
14The Business Startup Show 2018
14th-15th November 2018
Excel, London

15
16
17
18
19
20
21Accounting Live 2018
21st-22nd November 2018
SEC Glasgow

22
23
24
25
26
27
28
29
30
December 2018
Mon
Tue
Wed
Thu
Fri
Sat
Sun
1
2
3
4
5
6
7
8
9
10
11
12
13
14
15
16
17
18
19
20
21
22
23
24
25
26
27
28
29
30
31
January 2019
Mon
Tue
Wed
Thu
Fri
Sat
Sun
1
2
3
4
5
6
7
8
9
10
11
12
13
14
15
16
17
18
19
20
21
22
23
24
25
26
27
28
29
30
31
February 2019
Mon
Tue
Wed
Thu
Fri
Sat
Sun
1British & International Franchise Exhibition 2019
1st-2nd February 2019
Olympia, London

2
3
4
5
6
7
8
9
10
11
12
13
14
15National Franchise Exhibition 2019
15th-16th February 2019
The NEC, Birmingham

16
17
18
19
20
21
22
23
24
25
26
27
28
March 2019
Mon
Tue
Wed
Thu
Fri
Sat
Sun
1
2
3
4
5
6
7
8
9
10
11
12
13
14
15
16
17
18
19
20
21
22
23
24
25
26
27
28
29
30
31
April 2019
Mon
Tue
Wed
Thu
Fri
Sat
Sun
1
2
3
4
5International Franchise Show 2019
5th-6th April 2019
ExCel, London

6
7
8
9
10
11
12
13
14
15
16
17
18
19
20
21
22
23
24
25
26
27
28
29
30