Key steps for opening a franchise
Starting a retail business can seem like a pretty scary prospect when first approached; there are hundreds of varying options out there, with businesses that range from retail delivery to commercial and from business to business to those within the services sector.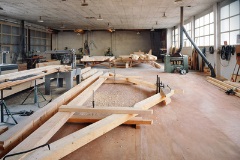 The sheer range of businesses can make for a bewildering landscape and when this is coupled with the seemingly never ending list of 'To Dos' to get started, it may seem like a wonder that anyone ever gets set up.

However, joining a retail franchise can make your life a lot simpler and easier. Unlike setting up a business on your own you will have the full support of the franchisor to help you get your business up and running as soon as possible.
If you are looking for a franchise which is premises based some franchisors assist you with finding the right location, signage and marketing. It is always helpful to undertake your own research. Here we look at some of the key factors that you should be thinking about if you are considering a opening a franchise.
1. Assess your strengths and weaknesses… honestly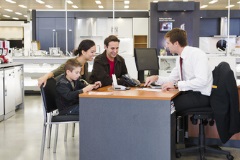 As a very first step you must think about what it is that you are naturally good at; this goes beyond the obvious skills such as driving and includes factors such as whether you are skilled at sales and promoting products, or whether you are particularly talented with hands on tasks.

The benefit of becoming a franchise owner is that most franchisors offer full training and therefore in some sectors no experience is necessary.

For example, Mail Boxes Etc business is a primary service of safe and secure packaging and despatch of parcels all over the world. It has grown significantly across the network. The Mail Boxes Etc. Business can pack and ship anything, anywhere - from valuable antiques to holiday luggage. They also offer print and copy; mailbox rental and 'virtual address' services for individuals and businesses and so much more!

If you join this franchise they will assist you with finding the right location, shop fitting expenses, legal fees, equipment, supplies and inventory. They support you every step of the way.
2. Weighing up the potential... With your feet on the ground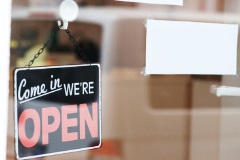 When searching through the various franchise opportunities you will notice that each provides an estimation of how much you may earn over the first few years, with a top end amount that may serve as a 'ceiling' turnover figure. Whilst these figures should base upon real world case studies and statistic, you should always bear in mind that such figures are only reality with nothing but absolute dedication and plenty of hard work.
Dream Doors for example have average annual sales from a franchised showroom of £400,000. However a franchise owner can achieve more than £600,000 in yearly turnover using the Dream Doors proven business model. They also have plenty of case studies of potential franchisees. To see what they have to say view the case studies here.
3. Research the available opportunities… thoroughly
When researching a franchise opportunity you should find out the following specific information:

Day to day tasks, as well as monthly task necessities,
Whether the company offers support post purchase,
Potential turnover,
Research as to the company's reputation (this should be both as a franchise, serving its franchisees, and as a company brand, serving the wider customer base),
A note of various case studies (this provides real world examples as to other people's success with the business model).
No+Vello for example can be more of a management role or you may wish to carry out the treatments yourself. Their experienced team support you in every stage of locating and preparing the premises for your new beauty centre. They have their own in house shop fitting team and project manager to ensure a seamless process.

Once you have surveyed the franchise market it's time to shortlist your franchise companies. This should see you whittling down your options to around 10 franchises. From here you should contact each provider directly to get a fuller idea of what they can offer and whether they stand out from the competition.
Preparing for launch
Preparing for the launch of your franchise should be guided by the franchise company. As with any new business you should ensure that you are in a good financial position for at least the next twelve months. Read more about setting up your franchise on our resource pages.
You can also use our search facility to start looking for the right franchise for you!
Retail franchises you might be interested in..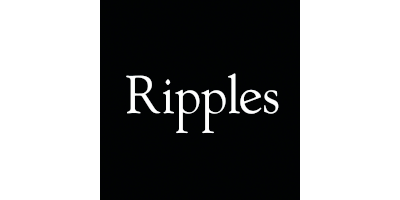 Ripples
Ripples franchisees operate their own beautifully appointed showrooms in the luxury retail market.