Starting a Franchise - Showroom Franchise Showcase - Explore the franchises that really open the doors to success

There are a wide range of franchises available in the retail sector, and not just on the high street! Today, you can encounter a retail franchise at home, whether surfing the web or on your doorstep.You can find temporary retail outlets at shows, or operating from mobile van-based units. Some franchises in the food sector operate both a restaurant and delivery model as separate businesses. Such is the way of modern life 'going shopping' is almost unlimited in its methods of opportunity, as it is in the range of options on offer once you reach your chosen retailer.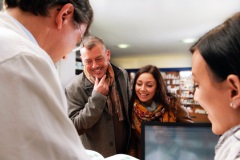 In the franchise industry, these new variations of business formats have opened up new opportunities for retailers, as well as new challenges, all of it at a seemingly incomprehensible pace.
But one sector that remains popular is the showroom. Consumers need to get a feel for the range of options open to them, from carpets to kitchens, bathrooms to furniture and everything else in between. Products need to be seen, often recreated in mock settings, to recreate the desired look, something that looking at the web for such big or 'one-off' purchases, just can't replicate.
Here, the showroom businesses open the doors to customers to find exactly what they want for a new kitchen, bathroom suite or sofa, and with that creates the opportunity to invest in a franchise brand that has the name, expertise and experience to present you with the opportunity to open the doors on a successful business.
Explore Showroom Franchises
A quick round-up of some of the UK Showroom franchises available to investors today:
Dream Doors: The Dream Doors Concept is based on improvement not replacement. Swapping existing kitchen doors, drawers, appliances, sinks or worktops provides totally flexible opportunities for your customers to achieve that new-look kitchen without the expense and upheaval of a full kitchen refit.
Granite Transformations: Granite Transformations provides a unique franchise business opportunity in the fast-expanding home improvements market. Their exclusive 'top that fits on top' concept allows beautiful, high grade work surfaces to be fitted directly over existing worktops, tiled walls and other finishes, eliminating the need for demolition, shortening the project timescale and reducing costs.
How to raise funds for a franchise
Investing in a retail franchise has never been easier. Did you know that banks (with specialised franchise units) can provide up to 70 per cent of the total start-up cost of a franchise, including working capital?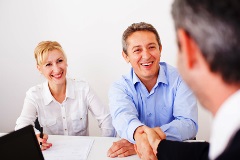 Because they can see the trading history of other franchisees of a particular brand, this gives the bank greater confidence to approve a funding application from a prospective franchisee who has a business plan that replicates this proven pathway. With greater assurance of success than a stand-alone business, so banks will lend more for franchise systems that are proven and successful.
A new franchise does not have the same benefit of experience of franchisees over time, and so a bank will understandably be unwilling to match the extent of flexibility in funding for a fledgling business compared to an established one. There are many 'for and against' factors when comparing a new franchise with an established one. Here is an example of the odds being stacked firmly in the favour of the established franchise!
Find out more about retail franchises and business opportunities currently available in the UK, click here to start a search
Shop Front franchises you might be interested in..