The World Of Design And Merchandising
The world of retail is one of the fastest paced industries of all as well as being one of the most competitive. There is therefore plenty of opportunities for business to business services that help retailers stand out from the crowd.
To this end the range of Design and Merchandising franchises that you see here are each within a realm that help the end customer's business become more attractive, be it through merchandising that displays products in the best possible light, or through design services for signage, marketing materials or the products themselves.
What does it take to make a Design and Merchandising franchise a success?
Running and growing a successful Design and/or Merchandising business requires a broad range of skills, including:
A keen eye for detail;
An understanding of the ways in which consumers shop;
Experience of products and products displays that, quite simply, encourage sales;
All of the business acumen that any other business would demand, including marketing expertise, understanding of financial concepts, an appreciation for great customer service and second to none rapport building skills;
A completely up-to-date idea of modern design, and the typical design concepts that pertain to varying industries.
Don't forget that the best advantage of becoming part of a franchise is that you will receive full training and endless support from the franchisor who will try to ensure that your business is a success. Therefore some franchisors do not necessarily require you to have experience.
Things to consider when choosing a design and merchandising franchisor
Design and Merchandising franchise packages benefit from all of the considerations that franchises in general provide for their newly self-employed business owner. Likewise that similarly include the following generic pointers for the future franchise owner as to picking up upon the signs of a good franchisor company:
The franchisor should be more than happy to answer any and all questions pre-purchase.
The franchisor should provide a complete, comprehensive package of support which may include training, marketing, administrative help, advertising and financial guidance.
The franchisor should be able to refer you to already successful franchisees, whom you can gain a full idea as to what running such a business is like.
Find out how well the company have done so far with their franchise sales.
Take a look at just some of these few exmples of franchise opportunities available:
Personal Investment Required: £45,000
Overall Start-Up Cost: £120,000
If you are looking for a business opportunity with regular repeat business, high value orders, a stable marketplace and established brand then Signs Express could be the right franchise for you. Their reputation puts you in the perfect position to succeed as a franchisee with regular and repeat custom from businesses across all industries.
As a franchise owner you will receive a challenging career with a management franchise together with ongoing support from a team of experts at Head Office with much more.
Personal Investment Required: £25,000 (approx)
Overall Start-Up Cost: £50,000
The Kall Kwik Franchise is a market leading Multi-Media Business. It has around 50 centres which provide design, print and othe business services to the local community. This is a well established business who devote their time and energy to fully developing their client base and the services and products they can deliver to them.
Kall Kwik's commitment to excellence and quality underpins everything they do. They set high standards for their Franchise Owners and expect you, as a Franchise Owner, to demand excellence from them in the training and marketing they provide, advice and guidance they offer and in the products and services they supply.
Personal Investment Required: £40,000
Overall Start-Up Cost: £130,00
This business is an award winning Brand Marketing Franchise. With their global training resources and innovative leadership they can show you how to harness the power of a worldwide brand and become the respected and recognised retailer you've always wanted to be.
Signarama is an expert in the sign and graphics sector. They are a globally renowned business with stores in prominent positions. They understand retailing; in fact a huge number of their customers are retailers all looking to find new ways to promote and differentiate themselves from their competitors.

The Signarama Franchise probably has one of the most proven retail business models in franchising together with incredible training and support programmes.
If you haven't found what you are look for try looking at the Sign, Print or Merchandising categories or our Search facility to find the right franchise for you!
Retail franchises you might be interested in..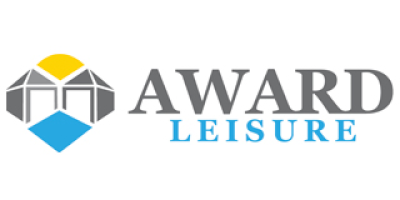 Award Leisure
A rewarding retail business in a BOOMING continuously growing market - Award Leisure Showroom Franchise!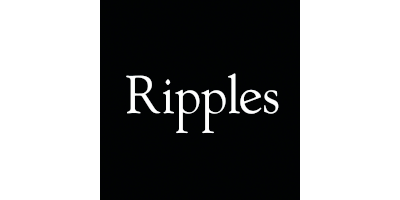 Ripples
Ripples franchisees operate their own beautifully appointed showrooms in the luxury retail market.