Starting a Franchise - Explore Retail Franchises and Start your own Business
The shadow on the High Street
With the long, dark days of the recession now well behind us, one sector that was badly impacted was retail. The cost of maintaining large buildings, when footfall was reducing, along with profits on items being squuezed as customers struggled of cash meant that many retailers had problems, or were forced to change their sales methodogy in order to survive.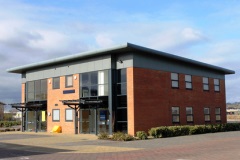 But for those looking to set up in retail, the challenge was different. The premises were available, and the cost of renting retail space was falling as landlords sought to fill their empty premises, but even with a business plan, location and recession beating products ready to go, there often proved to be a major stumbling block in the chain - raising finance. Despite government initiatives, many banks were reluctant to lend and many plans that presented any aspect of risk were rejected.
This was quite a problem for retail franchises. Some had business models and products that were proven to survive or even thrive in a recession, and despite having eager potential franchisees, some ventures fell down on the lack of finance, despite existing franchisees succeeding.
Retail Franchises on the Rise Again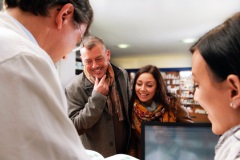 These economic circumstances were very extreme, and thankfully, behind us, and with lessons learned too, retailers have improved their business models and there are now many more franchise opportunities in the retail sector available to choose from, with the banks now much more ready to provide the start-up funds required.
With entrepreneurs growing in confidence and more willing to use savings or, for some, redundancy packages to help fund a business start-up, investing in the franchising industry offers the opportunity to take on something different, and work for yourself, but not by yourself, without as much risk as a stand-alone business.
Choosing a Franchise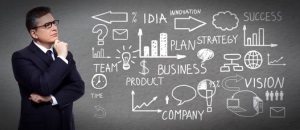 Aside from the 'well-known' franchises like Mcdonald's, Subway, Costa, there is so much more to this industry than meets the eye. From Kitchen and Bathroom showrooms, to Beauty Salons, there are lots of businesses out there looking for new franchisees with customers ready and waiting for their products and services.
Specialising in higher-investment retail and other premises-based franchises, www.retail-franchises.co.uk provides information about the opportunities available in the UK right now, as well as guidance on how to investigate franchises, and how to raise finance for a franchise.
The site includes shop-front businesses such as Mail Boxes Etc and TaxAssist Accountants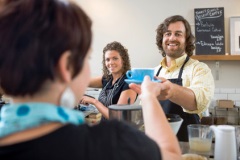 Experienced franchisors will be able to assist you in all aspects of business planning, from finding the right location to drumming up local business. Those who have the most franchisees on the ground, will also have the most experience in what works for their business, and any mistakes will have been made and learned from.
So, discover a retail franchise, and start your own business in a franchise.
Premises-Based franchises you might be interested in..