Ableworld is the country's largest Mobility and Homecare Retail Franchise, selling products to the elderly and disabled.
Not all retail is suffering. Ableworld stores were 23.5% UP in 2018 over the Xmas and New Year trading period.
What are the main services offered by the business?
In the large one-stop stores, well trained staff help customers to purchase items such as mobility scooters, rise-and-recline chairs, adjustable beds, wheelchairs, stairlifts and home and personal aids specially designed to help people live more comfortable and active lives.
How does this company stand out from competitors?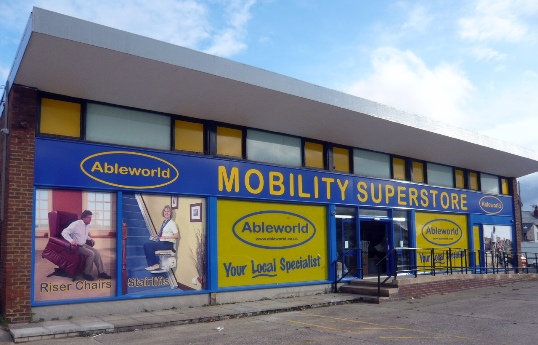 Ableworld is the UK's largest specialist mobility retailer. It has been in business since 2001 and has grown every year. The company has the highest ethical standards when dealing with its potentially vulnerable customers and a reputation for honest dealing and value-for-money prices.
With the largest range of products available to the public, in modern one-stop superstores, their well-trained and friendly staff regularly see them get 5* Reviews as a Which Trusted Trader.
How well established is this franchise and how much UK growth potential is there?
Founded in 2001 Ableworld has developed into a network of stores spanning the length and breadth of the UK. They now have over 34 stores across the country from Scotland to Southampton, from Colchester to Cardiff. Half of these stores are company-owned and half have been opened under the franchise umbrella.
Do you help me find the right unit?
Yes, in partnership with you Ableworld will help identify the best site and also help with the negotiation and the shop fitting.

How do territories work and may I set up multiple units?
Territories are based on having a minimum number of potential core customers within a defined postcode territory. The territories have been generously drawn up with the help of a professional franchise mapping company to ensure that all franchisees get an equal and viable opportunity.
Ableworld are very happy to encourage franchisees to set up multiple units once they have demonstrated success with the first one.
What is a typical start-up cost for launching a single unit of this franchise?
Some potential franchisees can be put off investing in retail franchises because of the high levels of minimum investment often required.
In contrast, an Ableworld Franchise can be started with as little as £75K.
Ableworld's franchise proposition has been approved by all the main high street banks who specialise in franchise lending and finance (subject to status) can be arranged for up to 70% of the total investment which means that franchisees can have a Full Ableworld Franchise with as little as £25K funds of their own.
What qualifications or experience do I need?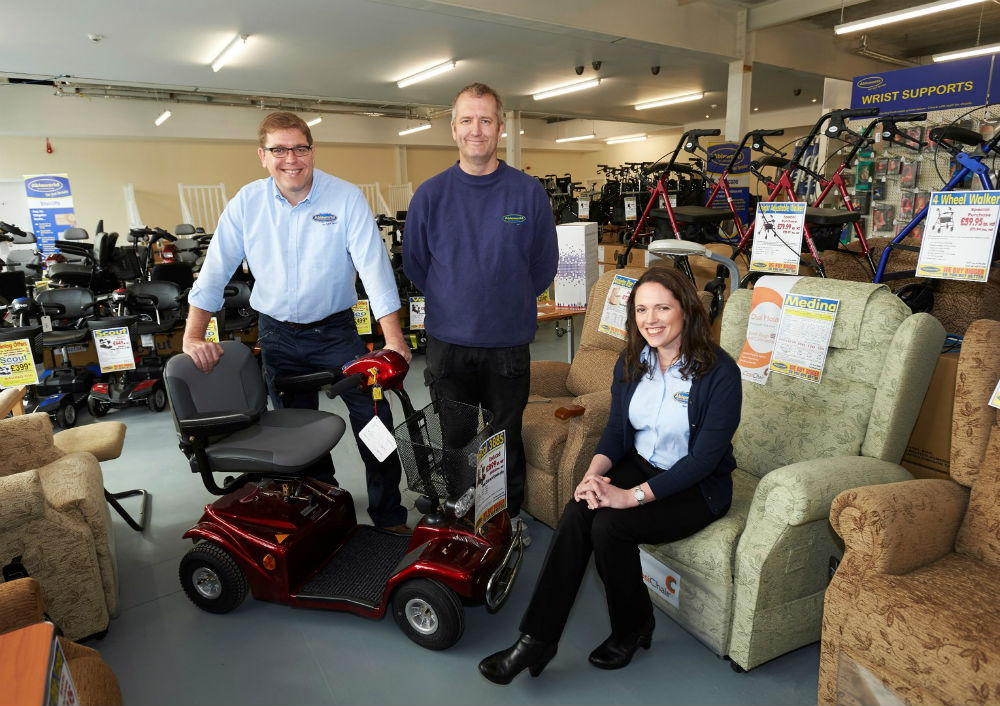 Franchisees come from a wide variety of backgrounds and experience. Ableworld have seen people succeed who have had backgrounds in retail, healthcare, the armed services, general management, and engineering to name but a few.
As for qualifications, whilst Ableworld do have people in their organisation who have very strong academic qualifications they also have equally successful people whose skills and qualifications are more experienced based.
Ideal franchise owners are people who have the desire, energy and determination to build their own business in the mobility sector. They will have an enthusiastic customer service mentality and want to make a difference to people's lives through providing quality products and services that people can afford.
What would be my main roles as a franchise owner?
An Ableworld Franchise consists of a retail outlet and a stairlift business. For the retail side you can think of the job as similar to a specialist retail manager. Building trusted relationships and giving high levels of customer service before, during and after the sale are paramount.
On the stairlift side of the business franchisees will need to be able to quote, install and repair the equipment. A background in light engineering is an advantage although full training will be given. A possible option is to hire an engineer if the franchise partner him/herself prefers to concentrate their efforts on the sales and management side.
As several franchisees have proved, a partnership of two people, pooling their skills and experience can work very well.
What sort of benefits might I realise once the business has matured?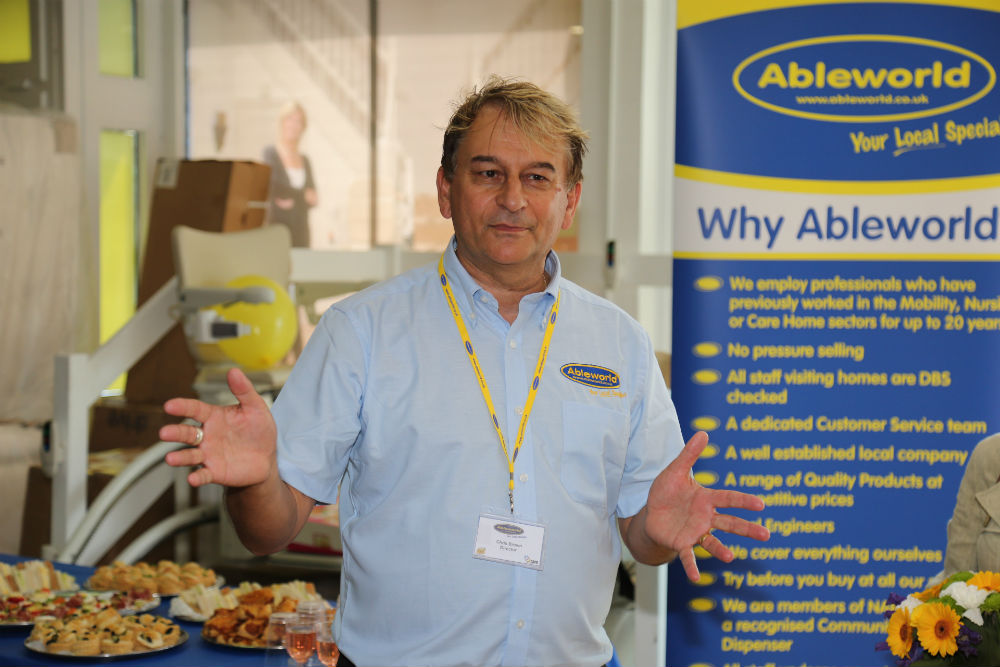 Stores are capable of achieving in excess of £1,000,000 turnover a year. Gross profit margins have been stable over the years and provides a healthy sum from which all business expenses are met. The net profit is available to the owners and varies from store to store.
Ableworld are happy to share examples of previous success when potential franchisees visit them for a Discovery Day.
Once the business has matured franchisees have the option to sell their business on and there is always a market for well-run profitable franchises.
For some people buying an on-going business is an advantage and they are willing to pay a premium usually based on a multiple of an average of the last three years profit
Find out more about the Ableworld Business Opportunity and running your own Mobility and Homecare Retail Franchise. Click below now!