Ableworld is the country's largest Mobility and Homecare Retail Franchise, selling products to the elderly and disabled.
Ableworld provides you with the opportunity to join the UK's largest mobility retailer and be at the forefront of one of the fastest growing markets in retail.
Franchising enables you to own and operate your own business with the benefit of a proven business model, recognised brand, training, support and a host of additional benefits such as increased buying power, sharing best practice as part of a supportive network of likeminded franchisees and pooling resources for national marketing campaigns.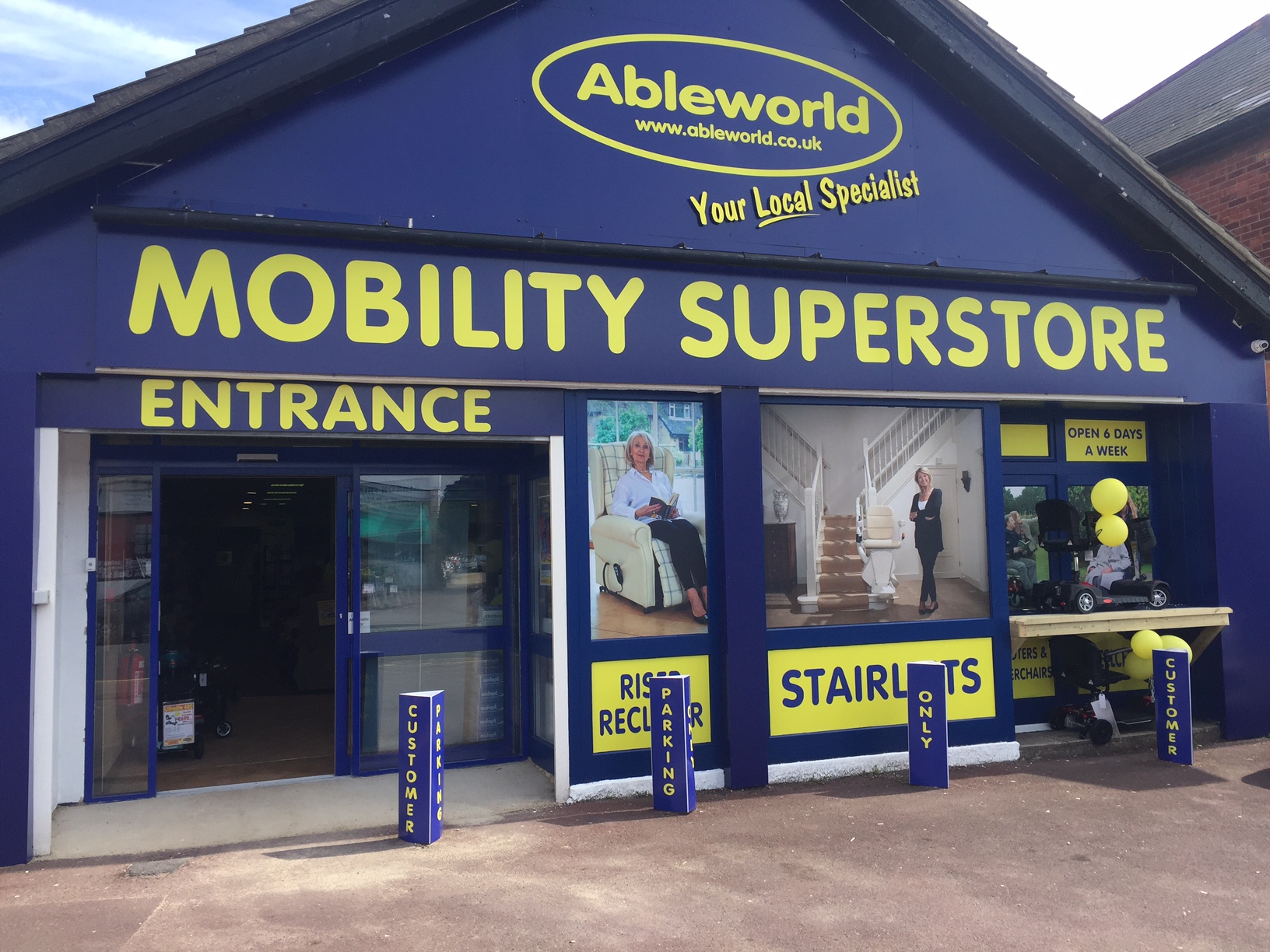 About Ableworld
In 1998 experienced retailer Mike Williams was shocked by his own experience of shopping for, and buying, mobility products for his father – low quality products being sold at hugely inflated prices to vulnerable people.
Mike saw the opportunity to build a different kind of business that would provide a professional, dignified, ethical and trustworthy service to those requiring mobility products and their families.
Today, built on that unshaking ethos and with Mike still at the helm, Ableworld is the largest mobility retailer in the country with 36 stores, in an industry valued at around £1.5 billion annually.
With approximately 750,000 people reaching retirement age each year there is a stable and increasing demand for the 800 products and services offered by Ableworld franchisees. Mobility scooters, stairlifts, adjustable beds, wheelchairs and home aids have become increasingly needed in every part of the country.
All Ableworld stores have remained opened throughout the pandemic providing this essential service to its customers, and were delighted to have been listed in the Elite Top 100 (EF100) Franchisors list 2021.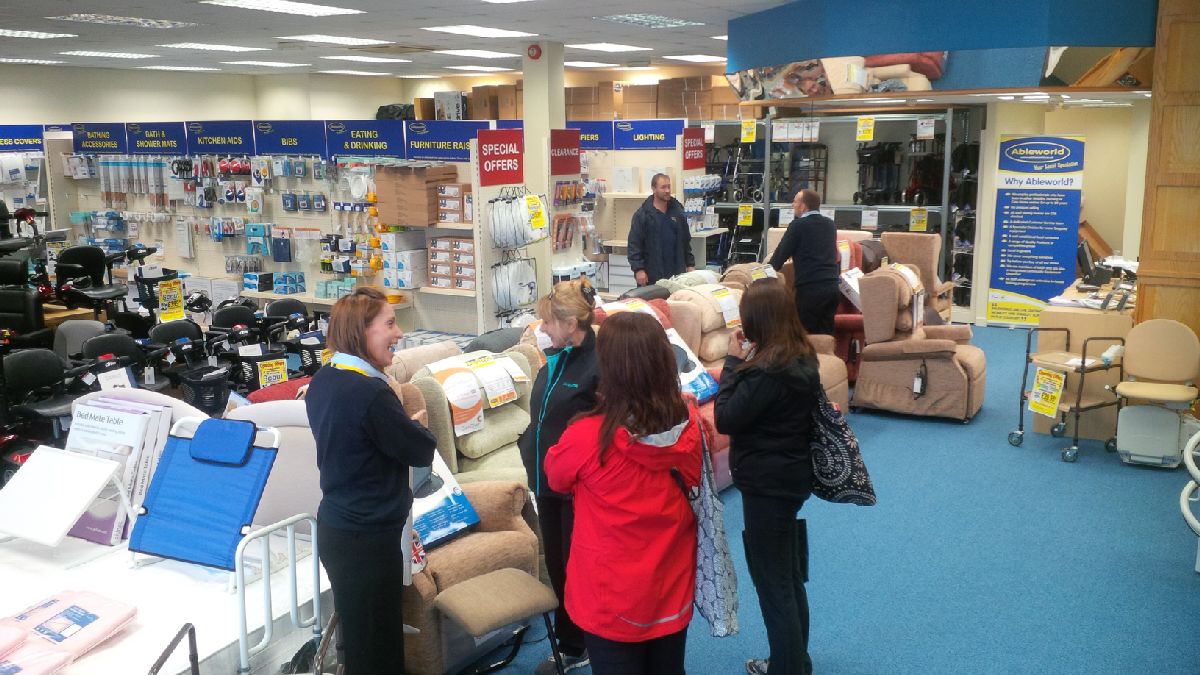 The Ableworld Franchise Opportunity:
Whilst other retailers struggle, Ableworld is not only thriving, but actively recruiting for new franchisees to join its network of stores and meet the needs of its ever-growing nationwide customer base.
In addition, since many people in this age group have generous pensions and significant property equity, they have the resources to purchase this much needed equipment. Ableworld's mission is to help these customers live more comfortable and active lives as they get older.
An Ableworld franchise gives you two complimentary income streams:
The retail outlet - a mobility superstore which sells a comprehensive range of quality products to help the elderly and disabled in their homes and outdoors


The stairlift business which, using only high-quality branded equipment provides homeowners with a variety of life-changing options
Could you run an Ableworld Mobility Showroom?
Franchisees come from a wide variety of backgrounds such as sales, retail, construction, armed forces, teaching and health care. No previous experience of the mobility industry is needed as the company has a comprehensive training programme.
Successful franchisees combine a desire to help others with their personal skills and the proven Ableworld franchise 'system' to create a business which truly makes a difference in their community.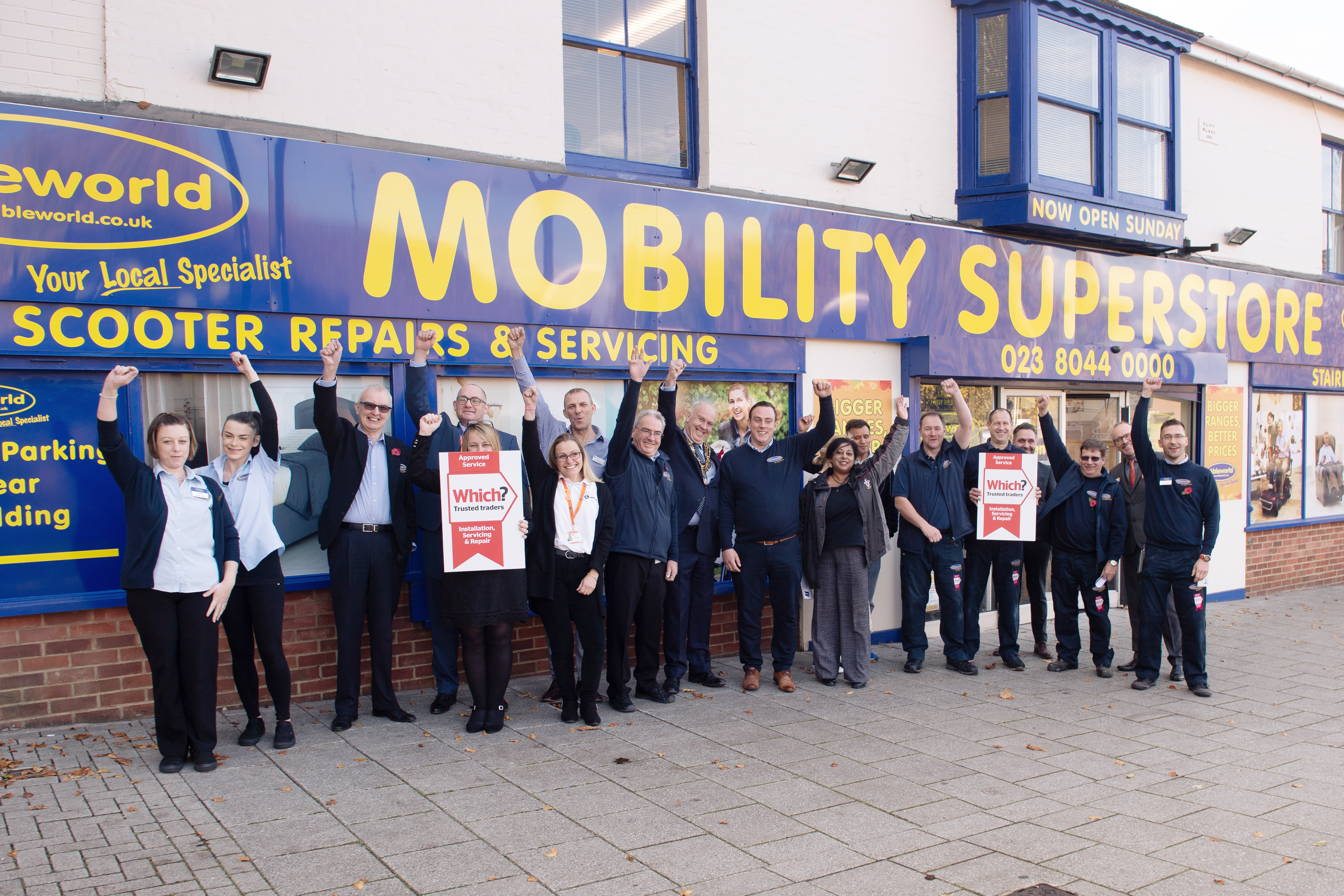 The Investment:
With a personal investment of just £25k you could have a business of your own in a sector that is flourishing and growing year on year. Ableworld's proven franchise model means hard working franchisees can build a £1m+ turnover business with full training and ongoing support from the market leader.
Ableworld Franchises are very realistically priced. When they find the right partners, they want to encourage them to succeed from the very beginning, not hold them back with enormous upfront costs.
Moreover, they can help new franchisees to borrow any additional finance required by facilitating arrangements with the banks, which look very positively on lending to Franchisees because of their high success rates. In certain circumstances it is possible to borrow up to 70% of your total investment including working capital.
Find out more about the Ableworld Business Opportunity by clicking below now!