Finding the perfect retail location
Location, Location, Location
Aman Virk, Acquisition Manager, Papa John's UK discusses analysing demographics and avoiding soggy bottoms in order to secure the perfect retail location.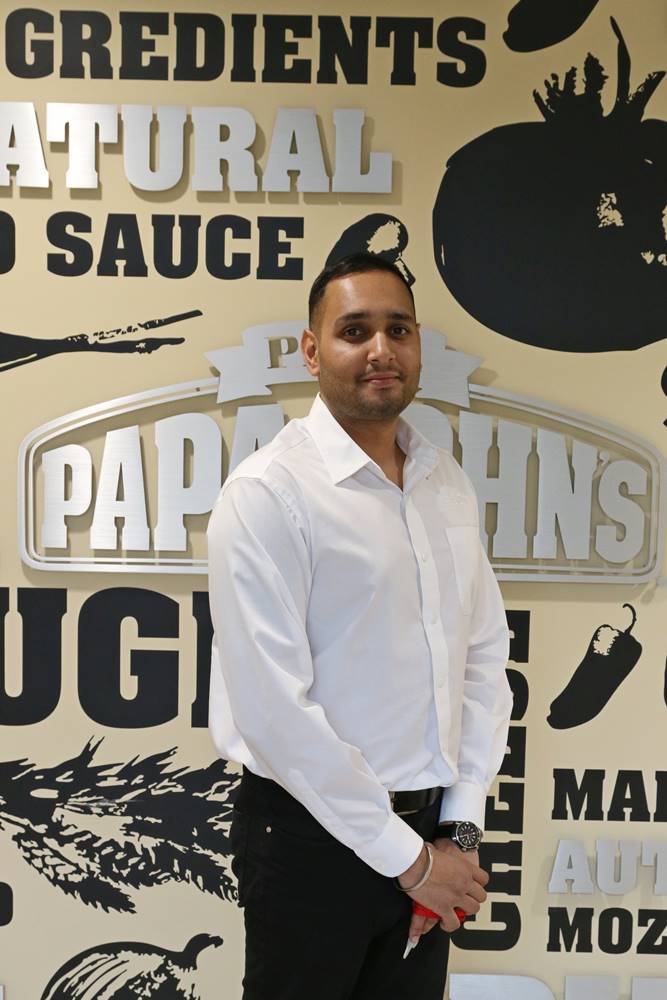 Choosing the best site for your retail store comes down to: location, location, location. The wrong outlet in the wrong location can spell disaster for a new business starting up. There are the obvious attributes to look for such as street parking and rights of access however, there are many additional details that to be considered to find the perfect place for a retail store.
The good news is, by working with an experienced franchisor much of the leg work and research to select and secure a good location should be taken care of.
Trade Areas
The first step to finding a suitable retail location is analysis of the trade area. This requires research about the demographics of who lives in the area and are likely to become customers. From students to families to retired people, it is important to understand the residential split and match this to your target audience.
Competitors also need to be considered. Will their current location help or hinder your marketing efforts?
A geographical plan will also take look at a franchisee's other stores located nearby as grouping retail outlets can be helpful when recruiting staff and can add to the ease of managing multiple units.
Traffic
Traffic is a big player when it comes to retail and it's often overlooked. It is important to identify pinch points in route planning as, in our business, 45 minutes to deliver a pizza is too long for it to reach the customer for the best dining experience. Soggy bottoms just don't go down well! Therefore, our experienced team spend time identifying optimum delivery pockets of households which can give us great information about where a store is best located.
Premises

At Papa John's once our geographical plan in in place, our process is to shortlist suitable properties following proactive contact to local agents and surveyors.
Franchisees are kept informed every step of the way. We are looking for shop fronts of a good size (1000 square feet) which are competitively located with easy access for customers and delivery drivers.
However, operationally the layout must also work. Thought needs to be given to workflow and how customers and staff will move around the store at peak times, as this can significantly influence the level of efficiency within the operation.
Parking for customers is needless-to-say critical, as pick-ups will not want to walk 10 minutes to fetch their order. Parking for delivery drivers also needs to be right next to the store, as a swift, safe get-away influences customer delivery times and therefore overall satisfaction levels and ultimately repeat business and profits.
Negotiation of Leases
Here is another area where those new to retailing may get caught out and help from an experienced franchisor is essential. The positive is that a reputable and sizable franchisor will be in a better position to negotiate terms than a one-man-band. Landlords are always keen to sign a head-lease with Papa John's because of the security a big company offers them. It means we can secure the best properties on behalf of our franchisees.
The rental terms themselves also need to be agreed. Again, the back-up of a big franchise company can ensure franchisees are not paying over the odds for property and that we have the power to negotiate preferential terms. Our team at Papa John's also ensures a suitable rent-free period is in place, while the shop fit out takes place.
We also check and confirm details such as boundaries, rights of access and liability for maintenance etc. A dispute for example about 'where the bins go' down the line might just seem like a minor problem but it can be stressful falling out with the neighbours and overall, it would detract from focus about day-today business and profitability.
Win Win
It is in the interests of most franchisors, that their franchisees become as successful as possible. Papa John's, like many major franchises, has a set-up which is arranged as a win-win situation: so, the more product (in our case pizza) our franchisees sell, the more profit they make and in-turn we do better as a franchisor.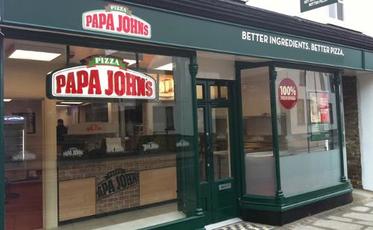 Success comes down to having the excellent systems in place, a superior product, great service and training but also the very best people to help us. Our acquisitions team like our construction crew, marketing people and our operations managers are all experts in their particular area and are on hand to help franchisees to set up and run stores as successfully as possible.
Access to take advantage of this expertise is what buying a franchise is all about. It means we take the risk out of finding and securing the perfect location.
Once franchisees are fully trained and handed the keys, its over to them to carry out the day to day work delivering on our promise of: BETTER INGREDIENTS. BETTER PIZZA." to keep customers coming back for more.
Papa John's pizza franchises have grown in demand rapidly. There are now well over 350 stores in the UK and over 5,000 stores in more than 40 international markets and territories.
As one of the largest pizza companies in the world, Papa John's has opportunities for franchisees throughout the UK. Help is provided with location selection and full turn-key opening of stores. As a franchise, the Company supplies all the assistance needed to get your successful Papa John's up and running.