Taking on a franchise as part of a couple is a popular option
Investing in a new career can seem daunting, even with all the help an experienced franchisor can offer. So, who better to have as a business partner than someone you trust already. Franchisors like the fact they are taking on a committed couple, dedicated to the family's financial security, while the franchisees enjoy the security of having a shared future plan.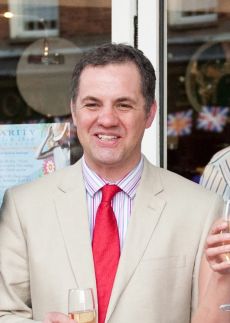 Richard Garnett, a successful franchisee with the Ripples Franchise. Richard Garnett and his wife Diane have been operating their Newbury franchise for almost ten years. As a former delighted customer of Ripples, Richard describes his 'light-bulb' moment as discovering the franchise opportunity.
About Richard:
With an HNC in aeronautical engineering, Richard spent seven years as a skilled engineer in the Royal Airforce, honing his skills and gaining valuable experience.
When the time came to leave the service of the RAF, keen to utilise his engineering expertise, Richard moved to global telecommunications company Panasonic to focus on technology development. However, it soon became clear that his knowledge and confidence would see Richard excel as a member of the Sales team and, never being one to shy away from a challenge, Richard made the transition with great success.
Richard and Diane have three children and are both keen cyclists. They recently joined forces with Ripples head office team and other franchisees from the network to raise money for Ripples chosen charity, 'Wherever the Need', by cycling from London to Paris.
"The whole Ripples team cares about making a difference. The event was to raise money to install sanitation into a village in India. It was hard work but we raised over £5,000 for the project."
Redundancy:

In 2006, as the economic recession began to bite. Panasonic made essential cut-backs and Richard was made redundant.
Keen to make the best out of an unfortunate situation, Richard decided the time had come to utilise all the skills and experience he had gained over the years and make them work for him. It was time to be his own boss!
Looking for inspiration in various business and franchise magazines, he spotted an advertisement for the Ripples Franchise and, suddenly, everything became clear.
"After being made redundant, I looked into franchising. I liked the idea of it because I knew that buying a franchise was a less risky way to start a business. Failure rates for franchises are much lower than private start-up businesses.
What made Richard choose the Ripples Franchise?

Ripples is the premier bathroom franchise. Designing and installing high-end bespoke bathrooms for both residential and commercial clients. The company prides itself on the quality of their products and their exceptional customer service. Ripples franchisees operate their own beautifully-appointed showrooms in the luxury retail market.
"Most of the franchises I had seen up to then were 'man in a van' type operations but I felt with my skillset I could do a lot more. I was ambitious and looking for something more management orientated and that's when I saw Ripples. I bought my bathroom from Ripples in Oxford and had a really great experience from start to finish. When I saw the Ripples advertisement in a franchise magazine I just had a light-bulb moment!"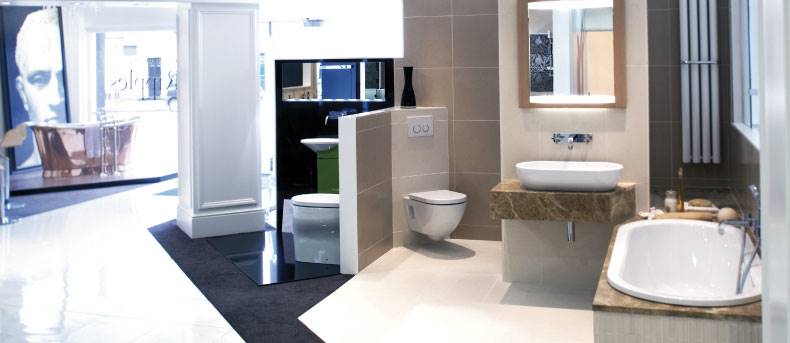 A life-changing decision

Conscious that this was a life-changing decision, Richard spent six months thoroughly researching the Ripples opportunity. After visiting franchised showrooms across the country, digesting information packs from Ripples head office and researching and reviewing online channels, Richard and Diane were ready to start their own journey to success.
Training & Support:
Training and support are of the upmost importance to Ripples. The hands-on training and launch programme is designed to give new franchisees the experience and confidence to run and manage their own busy showrooms.
Over the course of two weeks, new franchisees work alongside the head office team and the existing franchisees in the flagship showroom in Bath. Once trading, the Ripples support team visit new showrooms weekly for two months to ensure new franchisees are laying the foundations for success and the national marketing campaigns help to drive clients to the door.
"For my training I spent two weeks at the Bath showroom with Paul and the head office team going through how the showroom works, how to quote, marketing tactics; everything you need to know really! As far as the support goes, being a family business is a real plus. Everyone at head office is very passionate about the business. It's a real comfort to know the whole team is just a phone call away. Nothing I personally think that not being from the bathroom industry was great for us, we didn't have any preconceptions and just did what we were told and it's worked out well for us."is too much trouble, they want you to be successful."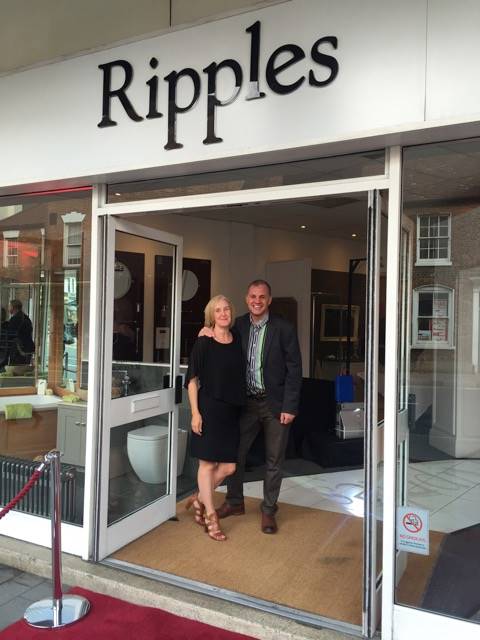 Richard and Diane have done just that. Now going into their tenth year in Newbury, business growth has allowed them to pay off the loan taken to supplement Richard's redundancy settlement and fund the business.
Having been established for more than 25 years, Ripples is now one of the most respected bathroom retailers in the UK. Operating in a market projected to be worth £969million by 2016, Ripples franchisees consistently achieve gross profits of 45% compared to the industry average of 30%.
Richards's advice:
"My advice to anyone buying a franchise is to listen to the franchisor because they know the business inside out. Follow what they say, even if you think you know better, and you can't go wrong.
I personally think that not being from the bathroom industry was great for us, we didn't have any preconceptions and just did what we were told and it's worked out well for us.
You can really tell it's a family business and I think the whole ethos just shines through. In my experience, husband and wife teams do this as a way of life rather than just a money-making exercise. We're optimistic and looking ahead with excitement!"
Find out more about the Ripples Franchise or use our Search Tool
to search for more exciting franchise opportunities!
Franchises For Couples franchises you might be interested in..