Lisa and Martin Hammond own a Ripples showroom in Solihull
Ripples design luxury bathrooms; Lisa Hammond owns a Ripples showroom in Solihull with her husband Martin. As a hugely successful Ripples franchisee, Lisa shares a day in her life…
6.45am: Up and about ready for a busy week in our Ripples showroom, I jump in the shower, grab breakfast and run out the door before 8am.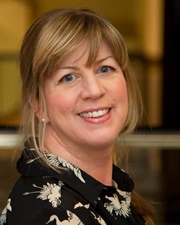 7.55am: Walk my dogs in the woods and then head to the showroom in Solihull.
8.30am: Arrive at the showroom. I catch up on my emails and then make sure that the showroom is looking beautifully presented, I'll check the displays, flowers and candles to make sure the showroom looks perfect.
9.00am: Showroom is open at 9am, we have a short morning catch-up as a team (there are four of us working at this showroom, including my husband, Martin), it's important to know what's happening, look at the day's appointments and check in with the whole team.
9.30: I will greet any clients that visit the showroom; talking to them about their project over a coffee, it's important to understand exactly why they've come in so that we can hopefully work together.
11am: I drive to a client for a site visit. I have all my measuring equipment and notebooks with me to survey the rooms, I will chat to the client in situ and get a feel for their home to understand their lifestyle and tastes. I take before pictures and will arrange for them to revisit the showroom to see their designs later that week.
12.30pm: Grab a bite to eat in the showroom and catch up on my emails from the morning.
1pm: I receive a call from head-office to see how things are, they check in with us regularly to offer any support.
1.30pm: I send over our Marketing Manager pictures of bathrooms we've recently completed, in hope that a magazine will want to feature them.
2pm: Check in with the team about upcoming awards we are entering. We are an award-winning showroom and have been finalists at the largest industry awards.
3.00pm: I start to plan the bathroom that I visited earlier today, thinking about design options, I start to select products, draw the room to scale and prepare quotes.
4.30pm: Head out of the showroom to visit a project that is currently being installed, I like to visit to check the homeowner is happy and to see if the installer has any questions.
5.30pm: Catch up on the phone with a supplier to arrange a supplier visit, they'll be training a designer and talking to us about product launches.
5.45pm: Leave the showroom and arrive home at 6pm, I let the dogs out and will start to prep for dinner.
6.30: Both Martin and myself love to cook so we will spend the evening cooking together and will relax in the evening.
To find out more about Ripples franchise opportunities just click below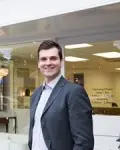 Martin McDonagh Took The Plunge with Ripples
Martin McDonagh opened his Ripples showroom in June 2013.
What

Our Franchisees Say

Ripples franchisees have high margins because of our buying power. Much higher than the industry averages.Martin Hammond, Franchisee

Would I buy the franchise again? Yes! In fact I have 3 already.Colin Payne, Franchisee
Why

Choose Us

Industry leading gross profit margins

Proven franchise model for 20 years

Multi award winning franchise
Related

Franchise Categories
Related

Franchise Types