Chantry Creatives
Smart Marketing for Franchisors

Chantry Creatives provide a range of business development services to companies in the UK, Europe and USA. Over the past 7 years the team have developed an exceptional reputation within the franchise industry and also provided on-going strategic direction and marketing support to a number of UK based small and medium sized businesses.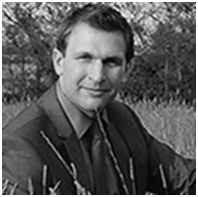 If you are searching for assistance with marketing to grow your franchise network, Chantry Creatives offer a trustworthy, fresh approach focusing on achieving your objectives with the highest ROI from your available resources. We believe in developing long-term relationships, although we have completed many shorter marketing consultancy projects as well!
Lead Generation and Nurturing
If you are struggling to get the right people to enquire for your franchise opportunity, it is most probably because your message is ineffective, or you are using the wrong media for your target market – maybe both! Don't worry we can help you.
Proven over the past six years our SMART marketing system provides your business with its own targeted, continually evolving marketing campaign for attracting the right candidates to grow your franchise network.
Help you achieve your recruitment objectives
Define your key promotional messages
Develop a marketing recruitment plan to track ROI
Support you and your team in actioning the plan
Advise on your supporting marketing collateral and systems
Measure and refine both the messages and activities
Why Chantry Creatives?
The team at Chantry are experts in this marketing niche of franchise lead generation. Not only can you trust us – over the past six years we are proud to have developed a reputation for our honourable approach to doing business.
Experts in defining the correct message for your target market
We work to fixed monthly fees
Fit your requirements with our flexible monthly service
Work to a one month rolling commitment, following the three month setup period
If a business retains clients month after month, year after year, it must be doing something that is valued by its customers…
"I have worked with Chris Cook and Chantry Creatives for eighteen months now, during that time Chris has always delivered as promised to the very highest standards. We have very much trusted him to guide us through the Franchise marketing maze and he has done this admirably."
Chris Rocker, Just Shutters, January 25, 2012.
"After a poor initial response to our Franchise marketing, I commissioned Chris to help us get our messaging right and advise on a marketing strategy. We re-launched in September with the new messaging and have had a fantastic flow of good quality leads ever since. Chris and his team really have worked wonders for our franchise lead generation. I would recommend him to anyone looking to improve their lead flow."
Dan van Kuyk, Betterclean Services, November 16, 2011
If you are looking for a marketing partner to help grow your business and reach your objectives, contact the team at Chantry Creatives. We look forward to hearing from you soon.