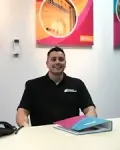 New Owner for Signs Express Telford
Martin Geddes-Smith is the new owner of the existing Signs Express business in Telford.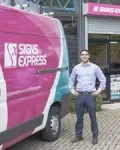 Janiv Patel - Under 30 and a Signs Express Franchisee
At 29 Janiv Patel is one of the youngest franchisees in the award winning Signs Express Network.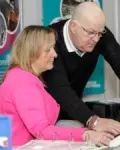 Ray Allenby and Jane Wiles are sailing into pastures new
Ray Allenby and Jane Wiles have recently taken over the long established Signs Express business in Cosham, Portsmouth.